For middle school and high school students
Registration for Summer Camp will open in Spring 2024.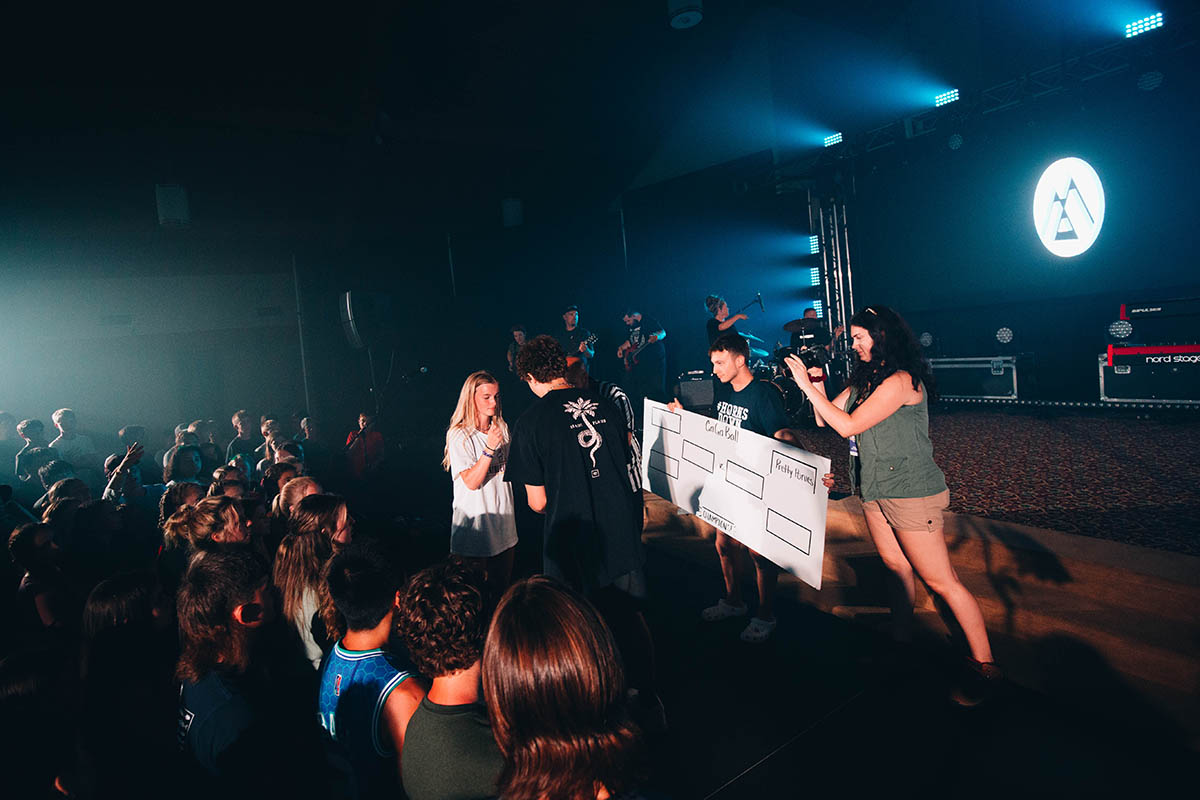 Held at Summit Bechtel Reserve, campers will get to choose adventures to enjoy each day like rafting, duckies, rock climbing, zip lining, and more. Evenings will feature a high-energy and powerful night of worship and lessons that will push students to take the next step in their faith.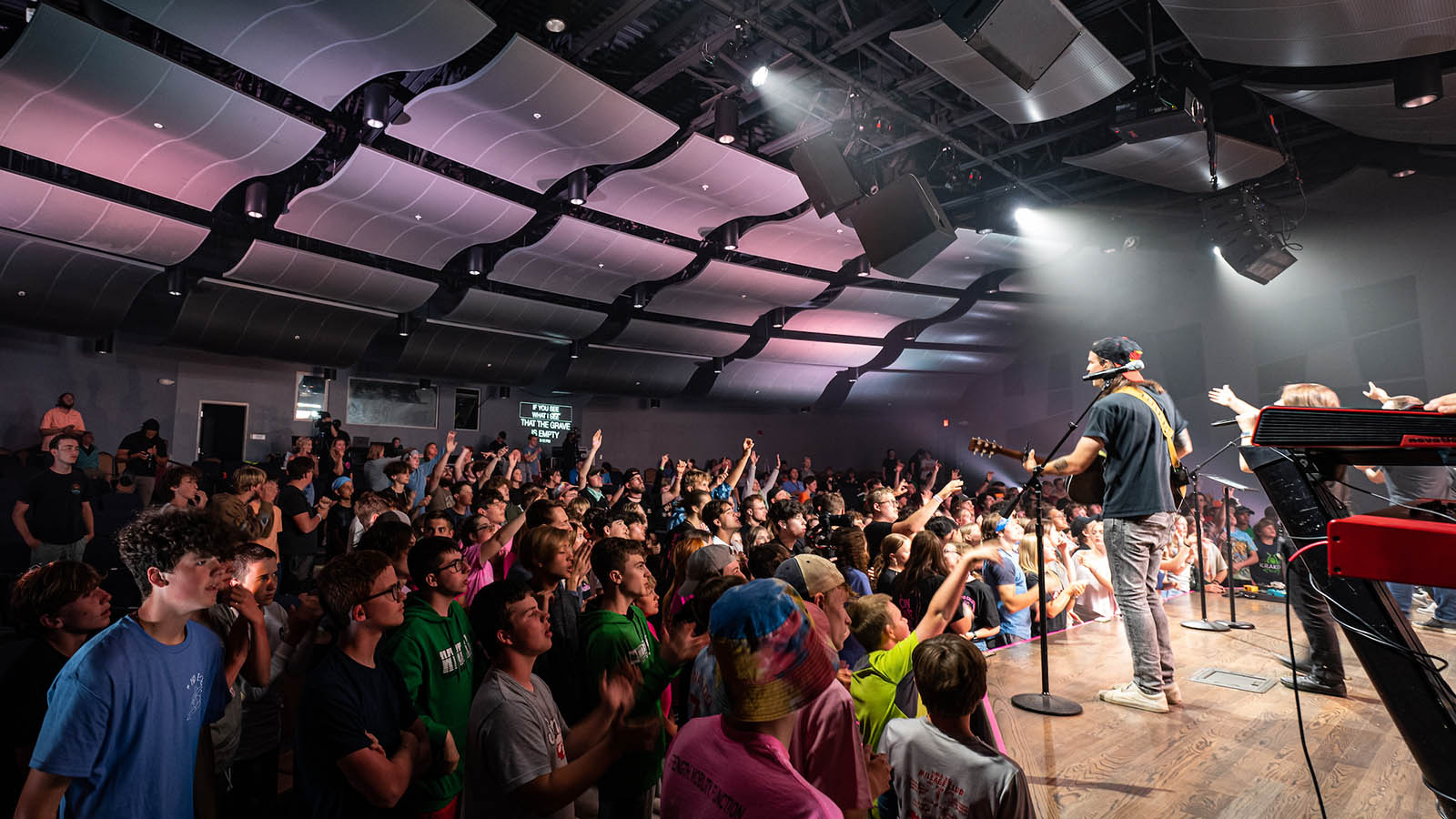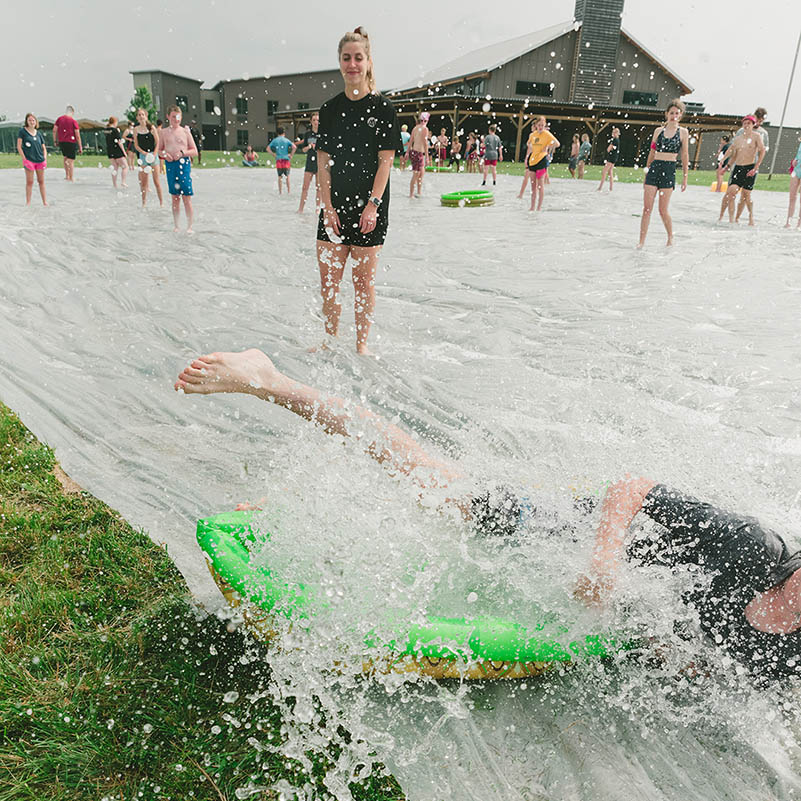 Bible & notebook
Bag for dirty laundry
Towels & Washcloths
Toiletries
Pillow, optional (bedding is provided)
Sunscreen
Bug spray
Sunglasses
Modest swimwear
Water shoes
Sneakers
Water bottle (refillable stations are available)
Cash/card for snack shop, merch, branding items, tie dye, and coffee ($20-50)
Quarters (if you decide to do laundry)
Monday
1:00 PM • Arrive at Camp
1:00-1:45 PM • Orientation
2:00 PM • Check-In
2:30 PM • Lake/outdoor activities
5:00-5:45 PM • Transportation
6:00 PM • Dinner
7:00 PM • Transportation
7:30 PM • Worship Service/Rally
9:00 PM • Small Group Breakout Sessions
10:30 PM • Return to bunkhouses
Tuesday
7:45 AM • Transportation
8:00 AM • Breakfast
9 AM-Noon • Breakout sessions, large group, and games
Noon-1 PM • Lunch
1:15 PM • Outdoor Activities
4:45-5:45 PM • Walk/Transportation
6:00 PM • Dinner
7:00 PM • Transportation
7:30 PM • Worship Service/Rally
9:30 PM • Small group breakout sessions
10:30 PM • Return to bunkhouses
Wednesday
7:45 AM • Transportation
8:00 AM • Breakfast
9 AM-Noon • Breakout sessions, large group, and games
Noon-1 PM • Lunch
1:15 PM • Lake Activities
4:45-5:45 PM • Walk/Transportation
6:00 PM • Dinner
7:00 PM • Transportation
7:30 PM • Worship Service/Rally
9:00 PM • Small group breakout sessions
9:30 PM • Student testimonies
11:00 PM • Return to bunkhouses
Thursday
7:45 AM • Transportation
8:00 AM • Breakfast
9:15 AM • Transportation
10:30 AM • New River/Rafting (Various activities for those not rafting)
5:00-5:45 PM • Transportation
6:00 PM • Dinner
7:00 PM • Transportation
7:30 PM • Worship Service/Rally
9:30 PM • Small groups
10:30 PM • Return to bunkhouses
Friday
7:45 AM • Transportation
8:00 AM • Breakfast
10:00 AM • Clean-up/Departure
Noon • Parent Pick-Up at respective churches