For middle school and high school students
Registration and balance due by April 16.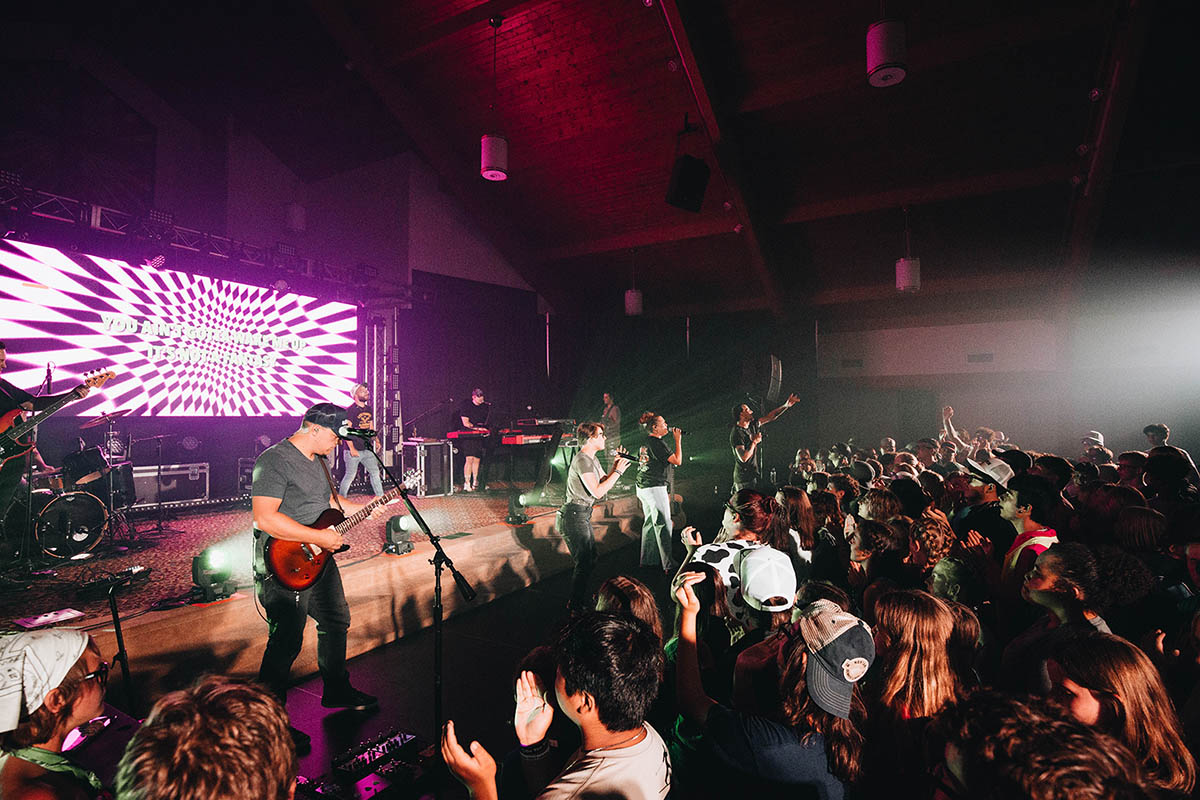 Held at Summit Bechtel Reserve, campers will get to choose adventures to enjoy each day like rafting, duckies, rock climbing, zip lining, and more. Evenings will feature a high-energy and powerful night of worship and lessons that will push students to take the next step in their faith.
Base: $425
Extras: $90 for rafting/duckies; $35 for rock climbing/zip lining
Complete the Registration Form
Fill out the form and submit the non-refundable $100 deposit.
Complete the Required Waivers
Once you register complete the required waivers:
Contact us with questions
We'll be in touch via email, but free free to reach out!
Bible
Bag for dirty laundry
Sheets & blanket (or sleeping bag)
Pillow
Towels
Toiletries
Sunscreen
Bug spray
Fan
Sunglasses
Swimwear (Guys: Trunks; Girls: 1 pc w/ shorts on top)
Cash/card for snack shop and merch
Sneakers
Water shoes
Water bottle
Monday
1:00 PM • Arrive at Camp (Summit Bechtel Reserve)
1:15 PM-4:30 PM • Lake/outdoor activities
4:30 PM • Transportation and Check-In
6:00 PM • Dinner
7:00 PM • Transportation
7:30 PM • Church Service
9:30 PM • Small groups
10:30-11:00 PM • Return to bunkhouses
Tuesday-Wednesday
7:45 AM • Transportation
8:00 AM • Breakfast
9:00 AM • Breakout session
10 AM • Team competition
Noon-1 PM • Lunch
1:15 PM • Activities
4:45-5:45 PM • Walk/Transportation
6:00 PM • Dinner
7:00 PM • Transportation
7:30 PM • Church Service
9:30 PM • Small groups
11:30 PM • Return to bunkhouses
Thursday
7:45 AM • Transportation
8:00 AM • Breakfast
9:15 AM • Transportation
10:30 AM • New River/Rafting
3:30 PM • Transportation
4:00 PM • Free time
5:45 PM • Transportation
6:00 PM • Dinner
7:00 PM • Transportation
7:30 PM • Church service
9:30 PM • Small groups
10:30 PM • Return to bunkhouses
Friday
7:45 AM • Transportation
8:00 AM • Breakfast
10:00 AM • Clean-up/Departure